Junior Achievement®
One of our largest financial education initiatives is our partnership with Junior Achievement (JA) of Georgia to educate middle school students about workforce readiness, entrepreneurship, and financial literacy through an experiential learning environment.
Through funding store fronts in four (soon to be six) JA Discovery Centers in Finance Parks we help create an experiential learning environment for middle school students to learn money management skills for setting and living within budgets.
In addition, we provide team members volunteer hours to serve within the JA Discovery Centers as store and business guides. New in 2020 we also started providing volunteers for the JA 3DE model with team members serving as business coaches to high school classes and help the students create business models and projects.
Through our partnership with Junior Achievement of Georgia we help create purposeful, meaningful and memorable experiences not only for the students but also for our team member volunteers.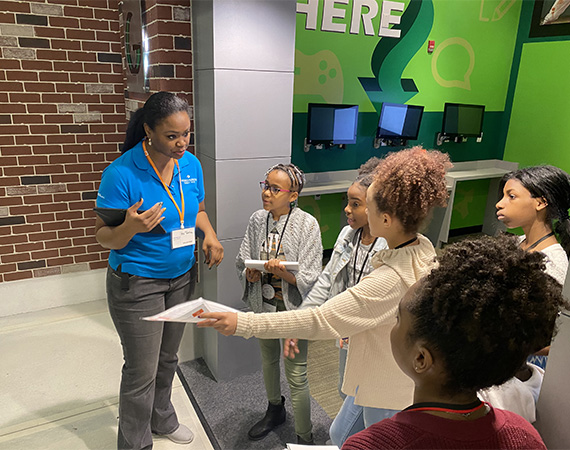 Volunteers to guide 1,714 students through financial simulations at Junior Achievement
Additional storefront locations coming in 2021 to guide students
Georgia United's support across our entire portfolio of programming and locations is integral to our work at JA of Georgia. The company's leadership, passion and employee engagement help provide authentic experiences for our students that inspire their future possibilities and instill the relevance of their education to those futures.